news
wallfurniture do-it-yourself / exhibition 'under construction' / galerie der künstler munich / opening june 12, 6-9 pm
May 08, 2012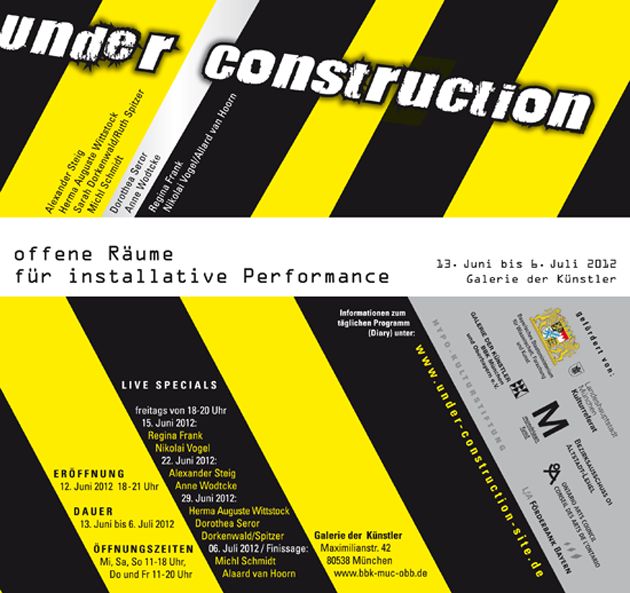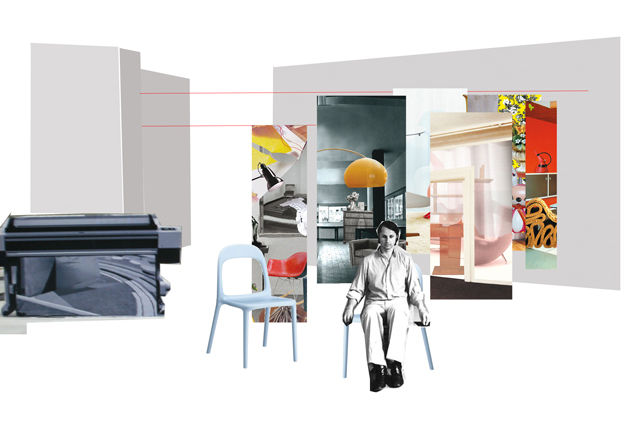 WallfurnitureDIY

im zeitalter von smartphones und einparkhilfen manifestiert sich der wunsch nach selbstbestimmter kreativität. dorkenwald und spitzer antwortet auf die jüngste entwicklung und entwickelt eigens für die ausstellung eine app, die auf ihren vor zehn jahren konzipierten trompe-l'œil-tapeten "wallfurniture" beruht.
in der digitalen werkstatt können die austellungsbesucher die app 'WallfurnitureDIY' auf eigens hierfür bereitgestellten ipads testen und nach eigenen vorstellungen raumhohe interiorcollagen aus design-klassikern und alltagsgegenständen entwerfen. gegen einen unkostenbeitrag können die besucher ihre "wallfurnitures" ausgedruckt nach hause mitnehmen.
als 'open source' entsteht in einem kollektiven kreativen prozess im laufe der ausstellung eine eigenständige tapetenkollektion und installation an der alle teilhaben können.
-------
in the age of smart phones and parking aids the desire for self-driven creativity manifests itself. dorkenwald and spitzer reply to the current trend and developed especially for the exhibition an app employing their project "wallfurniture" which they conceived ten years ago as a trompe-l'œil wallpaper collection.
in a digital workshop the user can custom design [with i pad app] and print a practical and innovative wall covering for portable, inexpensive and quickly-designed temporary homes/accommodations. for a service charge visitors can print their own "wallfurnitures" and take them along.
while the duration of the exhibition a unique wallpaper collection and installation will be generated as open source in a collective and creative process.
SWITCH-FLOWERS FOR BERKER
Apr 16, 2012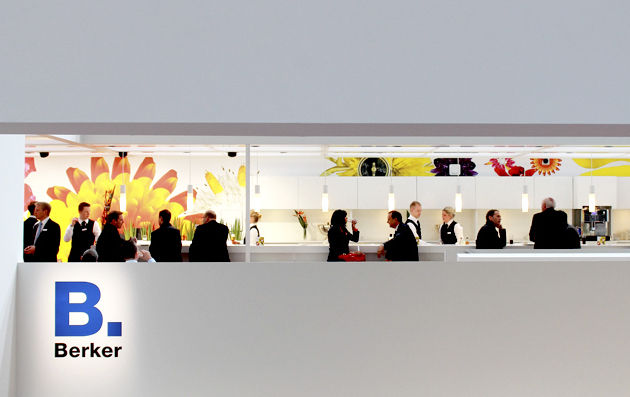 switch-flowers for berker gmbh & co. kg at light+building 2012 in frankfurt released!
dorkenwald und spitzer was commissioned in collaboration with creative director thomas biswanger and architecture firm schmidhuber und partner to develop a visual identity and artistic appearance referencing the theme of nature.
we created hybrid artificial flowers by deconstructing photographic images.
the modern visual language employs the company's value of diversity. 
the fascinating variety of the 'switch-flowers' stands for the distinctive 
forms and aesthetic of berker's switches.
at ligth+building berker will introduce the new switch-designs by werner aisslinger.
meet. move. inspire.
light+building 2012 / frankfurt / 15.–20.04 / hall 8.0 / stand h90
switch-flowers für berker gmbh & co. kg auf der light+building 2012 in frankfurt zu sehen!
dorkenwald und spitzer wurde zusammen mit kreativ direktor thomas biswanger und den markenarchitekten schmidhuber und partner beauftragt, ein visuelles erscheinungsbild zum thema natur zu entwickeln.
wir entwarfen künstliche blütenhybride, die wir aus fotografischen vorlagen 
de-konstruierten.
die faszinierenden, formen der 'schalterblumen' und ihre moderne bildsprache 
stehen für die vielfalt und ästhetik des schalterprogramms von berker.
berker stellt auf der ligth+building neue schalterserien von werner aisslinger vor.

begegnen. bewegen. begeistern.
light+building 2012 / frankfurt / 15.–20.04 / halle 8.0 / stand h90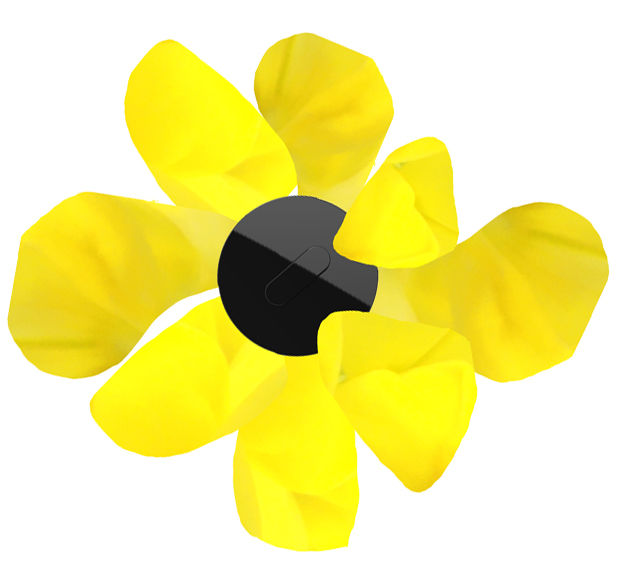 the atlas of possibility for the future of new york
Sep 15, 2011
in collaboration with architect jayashri deshmukh, cannon design, toronto, we submitted our proposal TOOLary for the 'atlas of possibility for the future of new york' – a new publication based on 'by the city/for the city' that presents a collective portrait of how we imagine the city's future. the project has been initiated by the institute for urban design, nyc. the submissions will be shown as exhibition at this september's first-ever urban design week in new york city.
TOOLary a membership based system of sharing tools, akin to the public library network. It is made up of small, medium and large insertions of 'tool-cases' in the public realm, which facilitates the borrowing and sharing of tools, and gives access to citizens to actively participate in the new movement of production.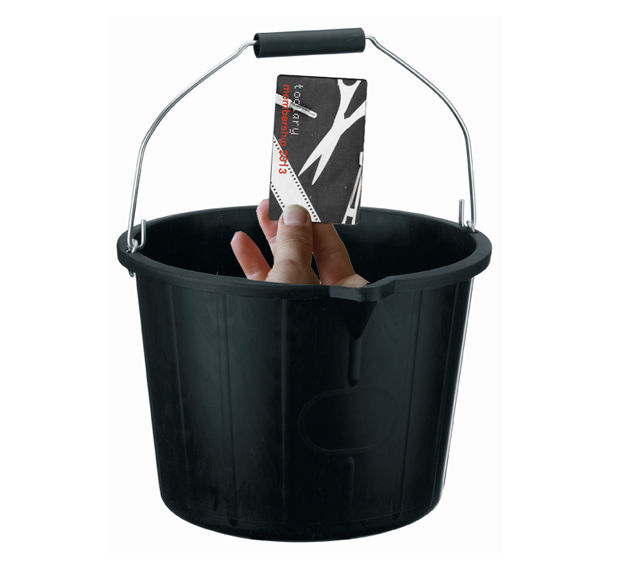 recipe after lucius burckhardt
Jun 01, 2011
ruth spitzer is presenting 'recipe after lucius burckhardt' at berlin based artists köbberling and kaltwasser's 'transit kitchen' an interactive 'cooking show' on the future of mobility.
performance, video & installation
june 1 + 2, 2011, 6pm-7:30pm at union station toronto
june 6 - august 15, 2011 at the evergreen brick works, 550 bayview avenue, toronto.
we are online!
Apr 14, 2011
as previously announced, we proudly present our new website that went online on april 13th, 2011 | da-dasign no. 351.
in our introductory text, da-dasign, our text material is sourced from design and art historical essays are remixed. the text changes with each consecutive, numbered visit.

it reflects the process of finding inventive, explorative ways to evoke storytelling which is a recurrent topic of our design approach. shapes, patterns, and images are linked to stories and create context.

in addition to our collaborative work our online portfolio includes individual professional work from sarah dorkenwald and ruth spitzer to reflect the full spectrum of our joined competencies and strategies.

we invite you to see for yourself!

kind regards,
sarah dorkenwald and ruth spitzer
conceptual design



wir stellen unsere neue webseite vor, die am 13. april 2011 | da-dasign no. 351
online gegangen ist!

unser einstiegstext da-dasign ist ein remix aus  texten des design und der kunsttheorie.
er verändert sich mit jedem besuch auf der webseite und wird fortlaufend nummeriert.

da-dasign spiegelt unsere haltung und arbeitsweise wieder. inhalte, bilder und formen werden in verschiedenen assoziativen zusammenhängen verlinkt.

neben den professionellen projekten von dorkenwald und spitzer, zeigen wir auch die individuellen arbeiten von sarah dorkenwald und ruth spitzer. unser profil erklärt sich somit in seinem vollen spektrum und zeigt unsere kompetenzen und stärken auf.

machen sie sich selber ein bild!

mit freundlichen grüßen,
sarah dorkenwald and ruth spitzer
conceptual design